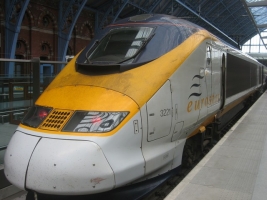 How would you like to be paid to go from London to Paris on a regular basis? Perhaps you should consider becoming a driver for the Eurostar, the high speed train that travels through the Channel Tunnel from London to either Paris or Brussels. If you're intrigued by the thought,
here
is a list of things you ought to know about the job. Among them, you must be bilingual (English and French), need to use the bathroom before the journey starts, and expect to be paid about 65,000 GBP (nearly 85,200 USD) each year.
Oren's Reading List is an occasional feature on The Travelogue in which I share articles that I've read that might also be of interest to the readers of this website.